The Christmas Tree is a true icon of the holiday season. But every year, people scramble to find the perfect tree. Starting to look early, like the end of foliage season, is great, but it also helps to know where to look and what to look for. Since we can't just go lopping down any ol' tree we like in the forest (there's laws against that kind of thing), we look to professional tree growers and Vermont Christmas Tree farms to find the perfect holiday decoration to fill the living room and watch over Santa's bounty.
Vermont is home to many Christmas Tree farms where you can also find wreaths, yule logs, christmas balls and all the ornaments necessary to bring good tidings around the holidays. We've all heard horror stories about trees flying off car roofs on the interstate, dropping all their needles before Christmas eve or looking like something that would show up in a Charlie Brown comic. That's where the professional tree growers come in. They know theses things from their roots to their needles and can help you pick out the best tree that will make your holiday celebration complete.
Here's a few tips of what to look for when tree shopping and where to buy Christmas Trees in Vermont.
SIZE AND SHAPE: Aside from picking a tree that has a nicely rounded, full shape, it's good to pick out one that's not too big for the room where you'll be putting it. Otherwise you'll be left hacking away at your perfect tree, just to make it fit.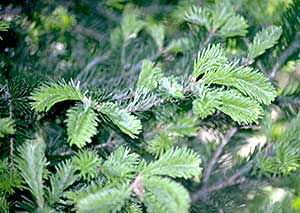 TYPES: The Balsam Fir is the traditional Christmas tree of New England, known for its aromatic, soft needles and excellent needle retention (less maintenance). The needles are a deep green and have the fragrance that we associate with Christmas. Fraiser Firs are very similar with a slightly different needles for a more decorative look. Blue Spruces are an other commonly preferred Christmas Tree for their soft needles and good retention.
BUY LOCAL: It's a good idea to order or pick out your tree early. Elysian Hills Tree Farm in Dummerston, Vermont holds a special event where can actually visit your tree ahead of time, tag it and come back before the holiday to pick it up, chopped and ready to go.
Boyd Family Farm in Wilmington opens their Wreath Barn just before Thanksgiving to provide wreath making demonstrations and allow you to customize your wreath with bows and decorations to send as a gift. Plus, they've got a big selection of fresh cut VT Christmas Trees for sale. They even deliver in the valley.
Match the perfect tree with one of our warm and cozy rental homes and you'll have the recipe for a perfect holiday celebration.