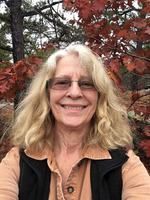 Sigrid Pickering
Realtor & Sales Agent Associate
Sigrid is a lifelong New Englander with deep roots in the Region. She spent her childhood summers here in Southern Vermont where she developed her love of nature and Vermont. She became a Vermont Resident when she got her Real Estate License in 2013. She ranks as the #2 Agent in Wilmington, and #5 in Windham County (out of 50 agents).
Sigrid has over 35 years working with a variety of Real Estate. Beginning with Historic New England, and the Somerville Historic Commission, followed by a decade in municipal government in Sudbury MA working on land use planning and conservation issues. She spent 13 years helping establish the Small Grants and the Wild Land / Wild Waters Programs at Sweet Water Trust, a private foundation dedicated to Regional Wilderness Conservation. She has trained as a commercial appraiser in both Trust & Estate and Lending, and is a Certificated Paralegal.
Before getting her sales license, Sigrid had a private consulting practice whose clients include: LandVest, the Woodie Wheaton Land Trust, The Trustees of Reservations, and The Northeast Wilderness Trust. Sigrid also served as a Board member for 7 years with Massachusetts-based Regional Land Trust, Sudbury Valley Trustees, from 2000-2007.
She was honored to be the first Review Manager for the National Land Trust Accreditation Commission. She has presented workshops at numerous National Land Trust Alliance National Rallies on a variety of Conservation Topics.
Sigrid resides in Dummerston Vermont with her dog and two cats. When she is not working, Sigrid likes to study nature, track wildlife, nature photography, hike, bike, swim, xc ski, snow shoe, enjoy local fine dining, music, theater, photographing, antiquing, and generally enjoying all Southern Vermont has to offer! She also loves to share her love of nature with others, especially children, including her two daughters.
Sigrid has also served as the Secretary of the Southern Vermont Board of Realtors from 2016-Present.